Office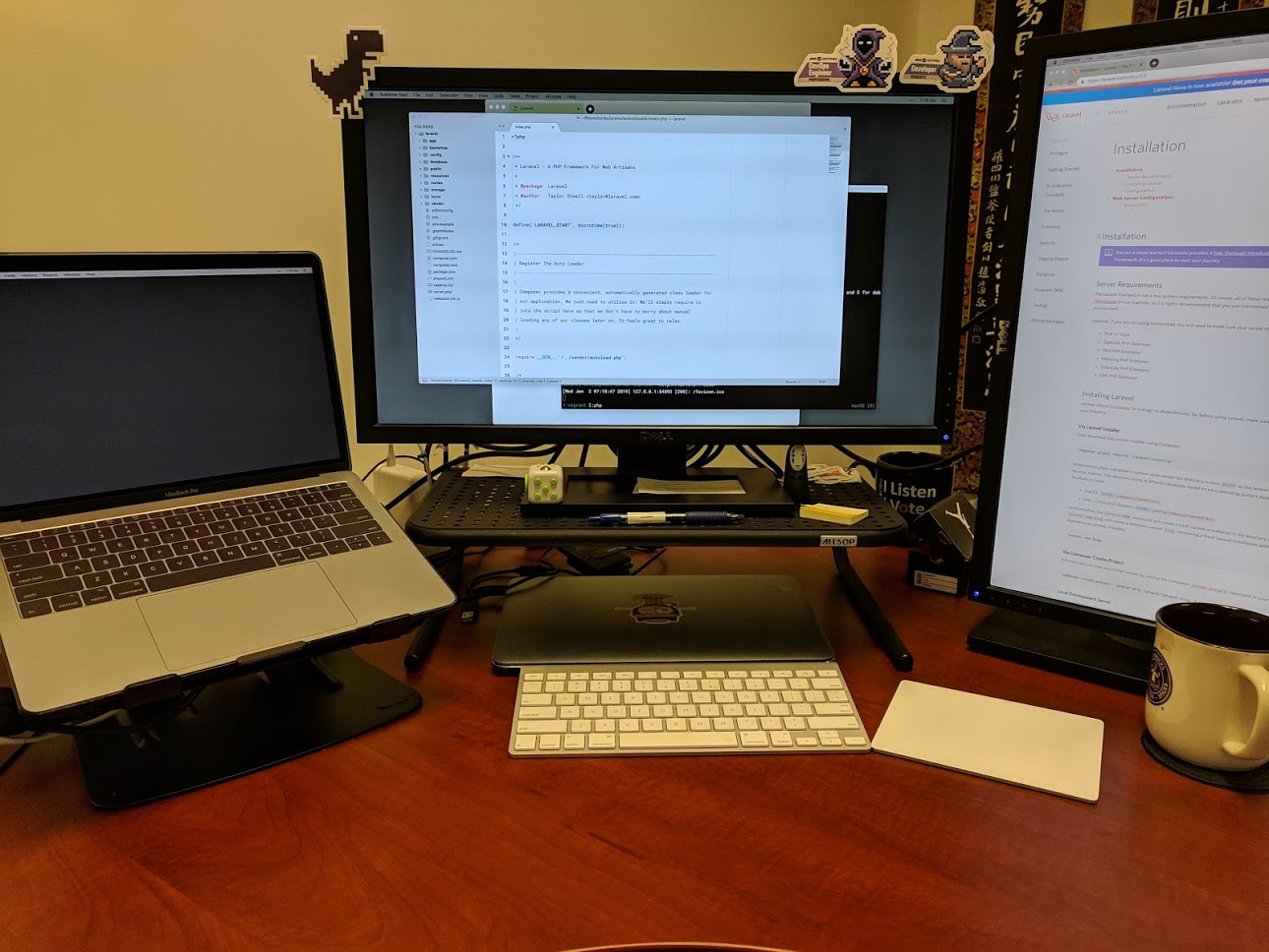 Using AmazonBasic laptop stand to raise up the laptop. A 22-inch monitor as the main monitor and roate another 22-inch monitor for easier to read documentation.
The first generation of Apple Keyboard and the second generation of the Apple magic trackpad.
Machines
I am using a 13-inch MacBook Pro with i5 and 8G ram. It's powerful enough to do my work. The alternative machine is a Dell XPS 13. Ever since I got the mac, I only turn it on once a month or whenever work is necessary.
Editor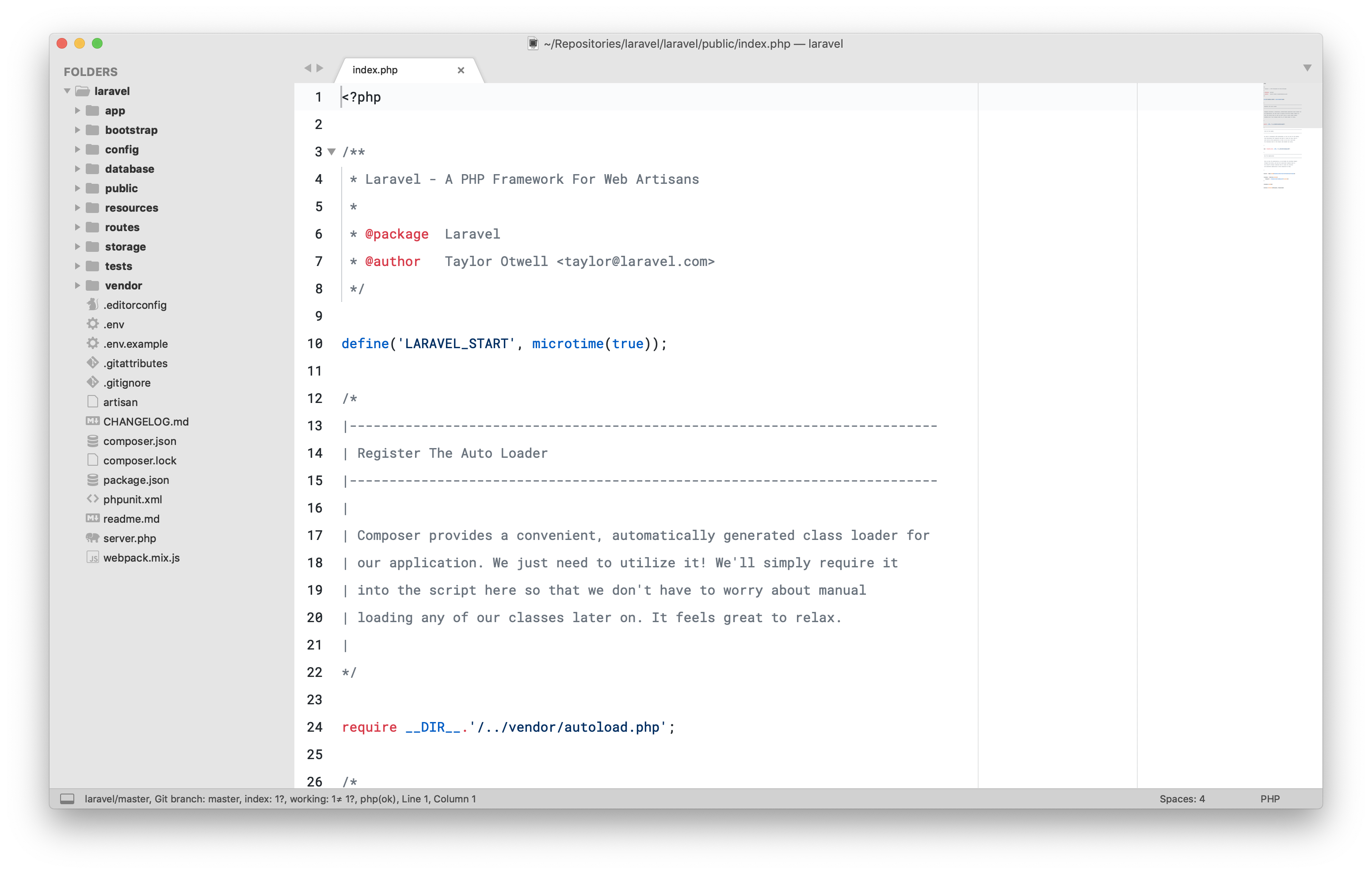 SublimeText is my go to text editor. I have my own theme that is 99% based on Dayle Rees's Hub Light. I just "fixed" it with the syntax highlight problem.
I started using VS Code because AWS CDK works very well with it.
Terminal
I used Nord Theme and swith to Zsh with Oh my zsh
Environment
I use Homestead. Docker is my alternative.
Notebook
I use Muji's Weekly notebook. They don't sell online in the US. (Weird)
Music
Misc
GMail
Google Calendar
Google Drive / Google Drive File Stream
TablePlus
Spotlight
Todoist